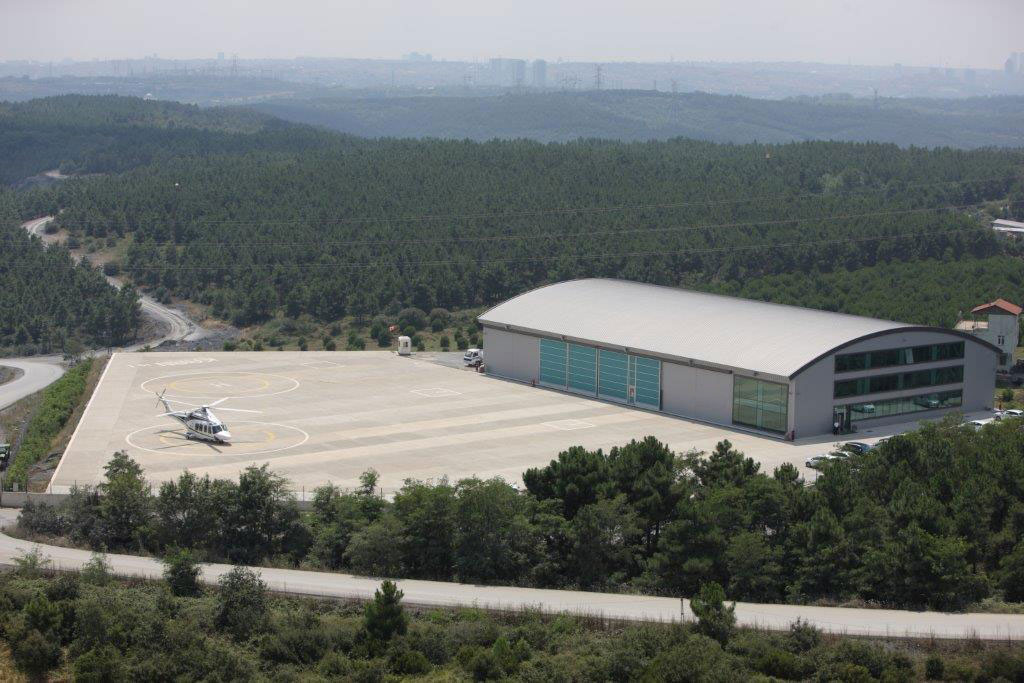 Helicopters are expensive vehicles. When they are not on duty, they need to be stored properly.
HeliStar offers helicopter storage services in its Istanbul Ayazağa heliport and hangar, ensuring that valuable vehicles of its customers are protected in a weatherproof environment.
It's business partner, Kaan Air provides the biggest heliport in Eurasia and Balkans with its Ayazağa facilities that covers an area of 22.000 square meters, including a 1.800 square meters hangar, workshop and storage facilities.